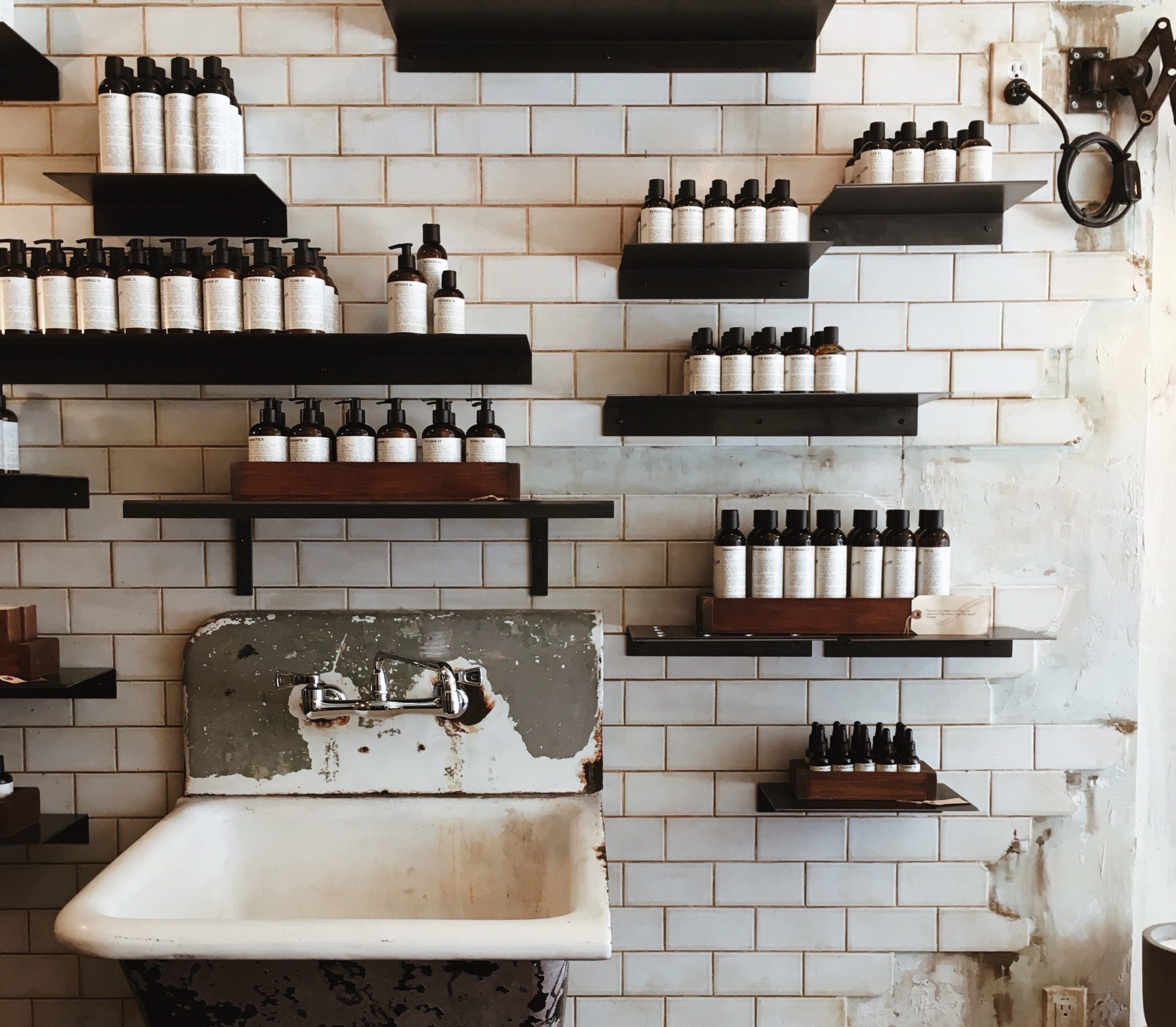 Why should you NEVER buy supermarket quality haircare products ??
When it comes to haircare products, we all make the choice between supermarket or professional haircare. There is an overwhelming amount of incorrect advertising out there that leaves you guys as clients feeling confused. All these celebrities advertising cheap supermarket shampoos/conditioners seems so truthful that you don't even question it… But you should!! I doubt they even use these products for themselves.
There is a price difference for a reason – professional salon ranges simply contain better ingredients and are more concentrated products which will last you 2-3 times longer! So if you use it correctly it won't be as expensive you think!
We all want our hair to be healthy, strong, beautiful and shiny! Most of us taking getting hair done in a salon as a "treat" because a trip to the hairdressers is not cheap. However, this doesn't add up… you spend $$$ to getting your hair looking like million dollars and then you are going to use cheap hair care products?! Cheap products can be the reason for loss of colour and can counteract those treatments you spend lot of money on.
Why do I recommend to avoid supermarket shampoos?
They can cause side effects while colouring – the built-up parabens and silicones can stop hair from lightening (This means you will need more sessions to achieve a desired colour = more money).
Product build-up can cause hair melt (it is real thing!!).
Because of hard cleaning chemicals your expensive hair colour will fade so much quicker.
Silicones, parabens, and sulfates can cause scalp itchiness, hair loss and hair breakage… Aka, none of the nice stuff!
Silicones can block hair shafts preventing moisture from penetrating the hair shaft. Hydrating products become wasted money because it won't allow in the conditioner and it ends up sitting on the surface. Due to lack of moisture, the hair will become very brittle and could lead to frizz and breakage.
How long does it take to detox your hair from these chemicals?
These chemicals are non-water soluble and therefore, it will take minimum 6 weeks of using good quality products to cleanse your hair.
What are all these bad ingredients I am talking about?
(Make sure you avoid these ingredients when you are buying your next products)
Silicones – behenoxy dimethicone, bis-phenylpropyl dimethicone, cetyl dimethicone, cetearyl methicone, dimethiconol hydroxystearate, polysilicone-18 cetyl phosphate, propyl dimethicone, stearoxy dimethicone, stearyl dimethicone, stearyl methicone, trimethylsilylamodimethicone.
Silicones create the temporary illusion of healthy hair, but as they continue to build up layer by layer being water insoluble they are very hard to wash out. As they build up – your hair gets weighed down, can appear greasy, dull and lacking the smoothness and shine.  Silicones are hard to remove and prevents moisture and essential oils from getting to the hair shaft.
Additionally, silicones can cause rashes, itching and irritation to the hair follicles. These symptoms can lead to hair loss if not treated accordingly.
You can find that salon products have silicon in it too, but it is a different type of silicon –  they're water soluble, vegetable silicon.
A water-soluble silicone means that it is able to dissolve in water. It is a silicone that is easy to wash out of the hair and doesn't leave a heavy build-up. Look for products containing cyclomethicone. This is the most commonly used silicone in hair-care products, and it does everything silicone promises to do, but won't leave build-up. Dimethicone copolyol is also recommended and water-soluble too. It tends to be a bit more pricey but it is more lightweight and leaves very little build-up.
Sulfates – sodium laureth sulfate, sodium lauryl sulfate, and ammonium laureth sulfate.
Sulfates (also called SLS) are known as really harsh cleansers and are a standard ingredient in most household cleaning products. They may have the ability to get rid of oil and dirt but the disadvantage is it can also strip natural oils from the scalp. This means that regular use of shampoos containing sulfates can lead to dry scalp, dandruff, skin and eye irritation and cause your hair colour to fade (no one wants this!!!) Sulfates have been found to be one of the key culprits of hair loss and thinning hair, it actually destroys hair follicles and inhibits hair growth.
Parabens – butylparaben, methylparaben, propylparaben, ethylparaben, isobutylparaben, alkyl parahydroxy benzoates.
Parabens are a family of related chemicals that are commonly used as preservatives in cosmetic products to prevent the growth of harmful bacteria and mold. They allow products to survive for months, even years, in our bathroom cabinet.
Parabens have been linked to the irritation of skin conditions such as dermatitis and rosacea.
But Parabens aren't just bad for humans; they impact the environment too. A scientific study reported that parabens have been found for the first time in the bodies of marine mammals. Researchers believe that it is likely these parabens come from products we use that are washed into the sewage system and released into the environment.
You can still take the "safe not sorry" route
If you're weary about taking a chance using products that contain these chemicals, then don't! There's a wide range of beauty products that are silicone, paraben- and sulfate-free! Make the difference because "Self-care is new health care!"
For more information call us on 0478 575 936